Sweet re-opening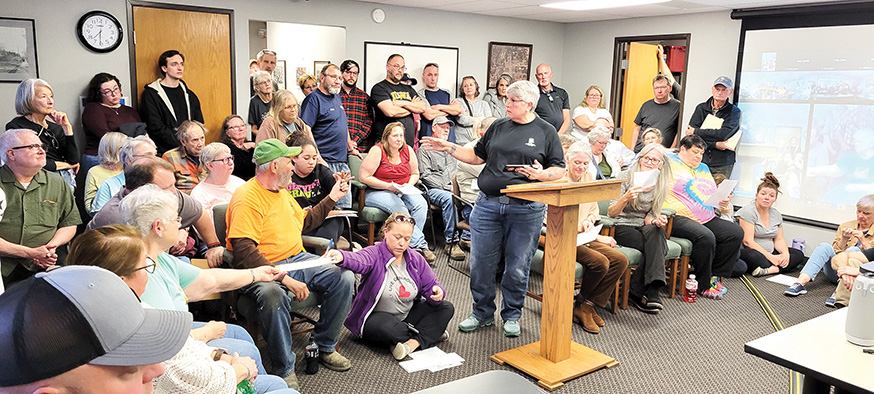 Gregory R. Norfleet/West Branch Times
A week after next-door neighbor Agave's Mexican Restaurant re-opened after June 30 flooding, Main Street Sweets co-owner Steven Grace prepares a frosty treat Monday afternoon after three weeks of clean up, repairs and repainting. The Cedar County health inspector toured the restaurant about 9 a.m. Monday, gave him approval to reopen and he unlocked the door at 11 a.m. Many sports-themed pictures have yet to return to the walls, but patrons will notice the walls are now off-white instead of light brown, and the floor now has new tiling. Grace said many people commented that the restaurant "seems bigger" after the work. He said he took advantage of being closed to rearrange the kitchen and ice cream areas to make them more efficient. "The landlord (Mayela Martinez) was great to work with," he said, saying she kept in contact with the insurance company and him to get the restaurant reopened "as quickly as possible." Grace said he is glad to welcome the public again prior to the Hoover's Hometown Days crowds, and hopes for weather right around 80 to 85 degrees to encourage ice cream eating. Cornerstone Real Estate and Salvaged On Main, about two blocks west of Main Street Sweets, still have yet to reopen.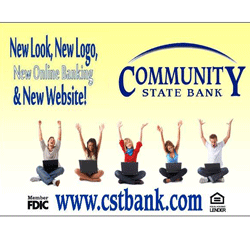 Bike-maker dies at RAGBRAI
by Gregory R. Norfleet · News · July 24, 2014


Tom Teesdale's last entry on his TET Cycles Facebook page, made July 20:
"Night two. Two tet cycles bicycles today. A 2014 and an early 1990s with a Cathy Jo paint job. #ragbrai #tetcycles"
The internationally known custom bicycle frame builder of West Branch died Monday after riding on the second day of the Register's Annual Great Bicycle Ride Across Iowa, according to ride organizers.
$459K for bigger parking lot
by Gregory R. Norfleet · News · July 24, 2014


Bids for a bigger west parking lot at the high school came in a bit higher than the $450,000 architects estimated in May, but the West Branch Board of Education accepted a $459,000 bid from All American Concrete of West Liberty.
City to PV: Hire an engineer
by Rick DeClue · News · July 24, 2014


Pedersen Valley residents still wanting answers on flooding issues heard the city council Monday suggest the residents hire an engineer.
Scam involves fake jury duty call
News · July 24, 2014


West Branch Police this past week reported a new scam involving fake jury duty calls plus several other incidents throughout the city.
Passer-by helps cuff domestic abuse suspect
by Gregory R. Norfleet · News · July 24, 2014


A Muscatine man was arrested Thursday following a domestic disturbance call to Procter & Gamble in the industrial park.
Meet & Greet for Johnson
News · July 24, 2014


Jim Larew will be hosting a Meet & Greet for State House candidate David Johnson of West Branch on Sunday, July 27, at 2 p.m.
Scam on property deeds
News · July 24, 2014


The Cedar County Recorder's Office is asking residents to be cautious if they receive a piece of mail asking them if they want a copy of their deed and property assessment.
Guetzko, student attend Borlaug youth event
News · July 24, 2014


West Branch resident Margaret Guetzko and her Highland student, Janne Toener, attended the Normal Borlaug Youth Institute at Iowa State University with more than 200 other students and teachers from across Iowa.
WB man stabbed in Dallas Co.
by Gregory R. Norfleet · News · July 17, 2014


A West Branch man suffered two stab wounds last week at the Dallas County Fairgrounds, allegedly coming from a fellow carnival worker, according to Dallas County Sheriff's Department.
Judge: Smith a 'manipulator'
by Gregory R. Norfleet · News · July 17, 2014


Federal officials filed a superseding grand jury indictment against an aunt accused of leaving her abducted infant nephew in sub-freezing temperatures; if convicted, she would receive a minimum 25-year sentence.