Getting ahead of the game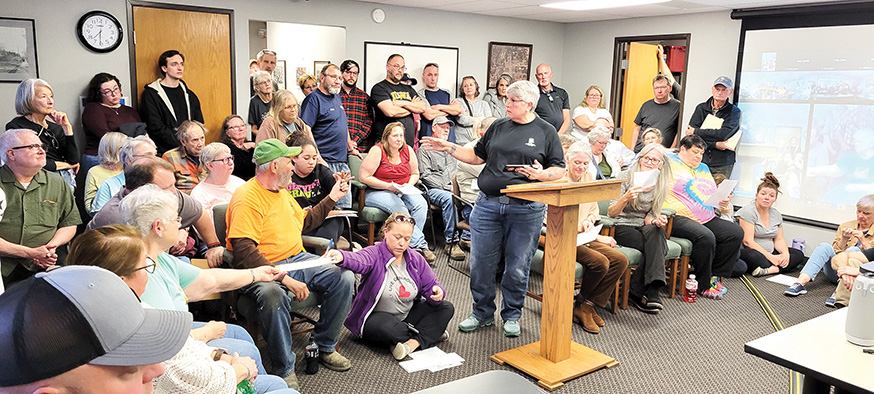 Lisa McDonald/West Branch Times
West Branch incoming junior Will Martin operates the CyBears robotic team's new robot July 13 while West Branch incoming senior Tara Hoffman watches. The CyBears robotic team built the robot over the course of three days under the direction of Science Technology Engineering and Mathematics teacher Matt Cain. The project "should give more than it takes," Cain said, since high school programs teach. The robot will appear at Hoover's Hometown Days and festival attendees may try to maneuver it through an obstacle course.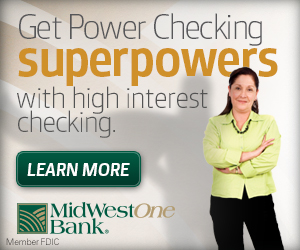 Council votes unanimously to place police officer in schools
by Rick DeClue · News · July 21, 2016


Despite mixed reactions on social media from residents regarding putting a police officer in schools, no one spoke against the proposal at Monday's West Branch City Council meeting.
Wiring touches off fire in attic, passerby helps woman escape
by Gregory R. Norfleet · News · July 21, 2016


On his way home from visiting his parents, Ryan Lynch passed the home of Ruby Franke and saw smoke coming out of the roof.
Housing: What holds back West Branch from faster growth?
by Lisa McDonald · News · July 21, 2016


Though a Main Street Iowa study suggests a demand exists for housing in West Branch, obstacles in recent years stunted growth.
No injuries when car hits building
News · July 21, 2016


An 86-year-old West Branch man received no injuries when his car crashed into the side of Staker Health Center on July 14.
10 years, and Moore's Welding steel going
by Lisa McDonald · News · July 21, 2016


Matt Moore, owner of Moore's Welding & Fabrication, moveed steel beams July 6 that will be used for apartment buildings in Coralville.
Based in West Branch, Spanish teen tours Iowa
by Lisa McDonald · News · July 21, 2016


Herbert Hoover National Historic Site Superintendent Pete Swisher and his family welcomed a teenager from Spain to stay with them through July 29.
P&Z to hear about Cedars Edge
News · July 21, 2016


West Branch's Planning and Zoning Commission will next meet 7 p.m. Tuesday, July 26, at City Hall.
Class of 1966 hosts 50th reunion
News · July 21, 2016


The West Branch Class of 1966 will hold its 50th class reunion in the upstairs of the Brick Arch Winery in West Branch from 7 - 10 pm on Saturday evening, Aug. 6.
Parks & Rec talks Hoover Days
News · July 21, 2016


Parks and Recreation will meet 6:30 p.m. Thursday, July 21, at City Hall.
CALENDAR
News · July 21, 2016