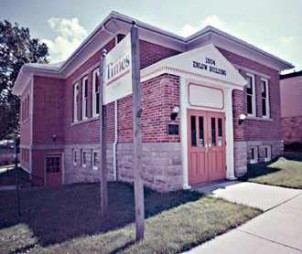 Located in the heart of historic West Branch, the Times has been in continuous publication since 1875.
Placing an Ad in the West Branch Times
To place an advertisement or to ask about our ad rates, send an email to Tom Burger at Timesads@Lcom.net or call the West Branch Times at (319)-643-2131.
Our ad deadline is Monday at 4 p.m. each week. If you happen to call when our ad manager is unavialable, leave a message and we will be happy to get back to you on Monday, in plenty of time to get an ad in the week's paper.
If you're looking to sell an item (excluding real estate), the Times offers the Sell It ad. For just $15, a classfied ad will appear in the Times, the West Liberty Index and the Mount Vernon-Lisbon Sun for six months or until the item sells, whichever comes first.
The West Branch Times is printed 51 times per year on Wednesdays.
Most subscribers receive their papers on Thursday. Thursday's date is printed on each week's paper except at Thanksgiving, when the paper is printed a day early. There is no paper printed the week between Christmas and New Year's Day.