Sneaking in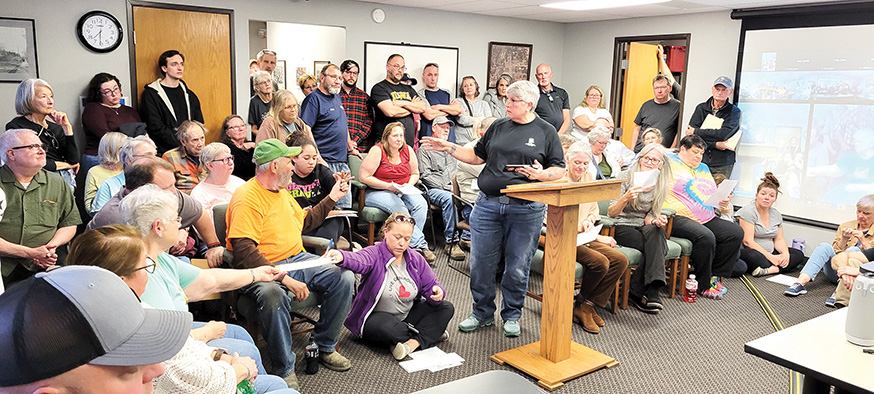 Gregory R. Norfleet/West Branch Times
Senior Lucas Lamont and junior Allyson Simpson show off matching sneakers and get a laugh from the audience Saturday afternoon at West Branch High School's promenade. Juniors and seniors and their dates — 59 couples and one single — walked a lit cobblestone-patterned runway in front of hundreds of family and friends and gobs of cameras before heading off to prom in Iowa City. Parents organize the annual event and decorate the gymnasium, including an alternate backdrop. After the formal presentations, families come down for more pictures.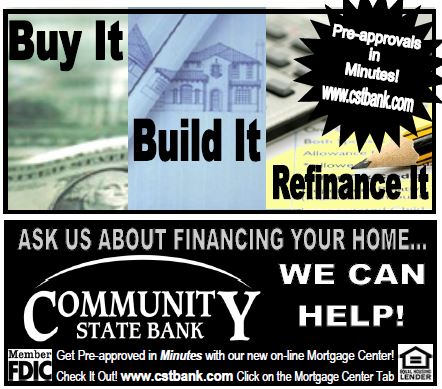 City opens new Twitter account
by Rick DeClue · News · April 23, 2015


Moments after Library Director Nick Shimmin started talking about the City of West Branch's new Twitter account, several people, including council members, drew out their smartphones and hit "Follow."
Alliant puts up $1.25M for burying power lines
by Gregory R. Norfleet · News · April 23, 2015


Alliant Energy plans to spend $1.25 million this year to bury about 40 percent of its pole-to-pole power lines in West Branch.
School plans $1.1M for parking, restroom work
by Gregory R. Norfleet · News · April 23, 2015


About $1.1 million should cover two major summer projects, and the Board of Education heard summer might be just long enough to get them done.
Pick the green button, or the red one
by Gregory R. Norfleet · News · April 23, 2015


Don Yeager did not know … for 25 years.
Yet now he knows the truth.
Prefer calling 911, or texting?
by Gregory R. Norfleet · News · April 23, 2015


Cedar County E911 officials said April 9 that texting may be added within a year.
Blood drive on May 5
News · April 23, 2015


West Branch United Methodist Church will host a Community Blood Drive 2 to 6:30 p.m. Tuesday, May 5, in the church fellowship hall.
Movie focuses on WB farm
News · April 23, 2015


"The Simple Gift of Walnut Grove," a short film produced by the Museum of Danish America with filmmaker John Richard, will be shown in the Figge Auditorium at the Hoover Presidential Library-Museum on Sunday, April 26 at 1:15 and 2:15 PM.
'Plant Your Park' on April 25
News · April 23, 2015


On Saturday, April 25, the National Park Service invites the public to help plant trees around the historic site commemorating Herbert Hoover, 31st President of the United States.
DMACC honors Wolf
News · April 23, 2015


Des Moines Area Community College released the Fall Semester President's List, which includes Taylor Wolf of West Branch, who is majoring in mortuary science.
Engagement: Snider, Slach plan to wed
News · April 23, 2015


Raymond and Nancy Slach of West Branch, Iowa are pleased to announce the engagement of their daughter, Emily Riddle Slach to Nick Scott Snider, son of Kelly and Jerry Bridenstine and Scott and Katie Snider, all of West Liberty, Iowa.