Farewell to a mayor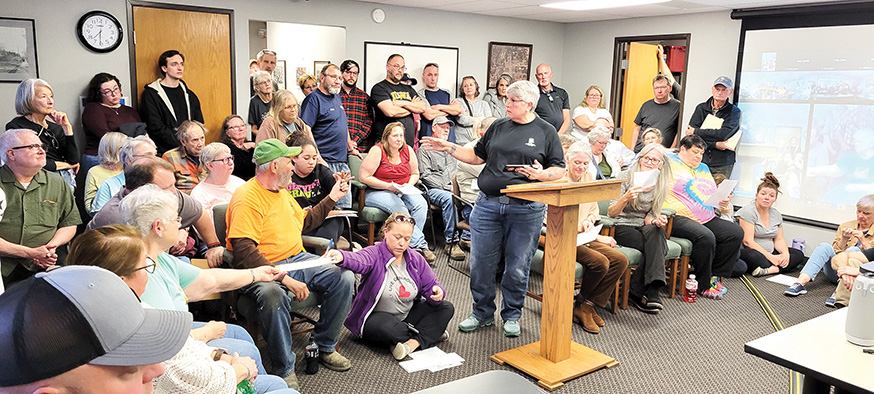 Gregory R. Norfleet/West Branch Times
Nearly 100 vehicles — fire and police vehicles, motorcycles, cars and trucks — stretching more than a mile long made up the processional Saturday morning as West Branch laid to rest Mayor Mark Worrell. Worrell, who served the city as a fireman and city council member before two years as its top elected official, died June 15 at age 52.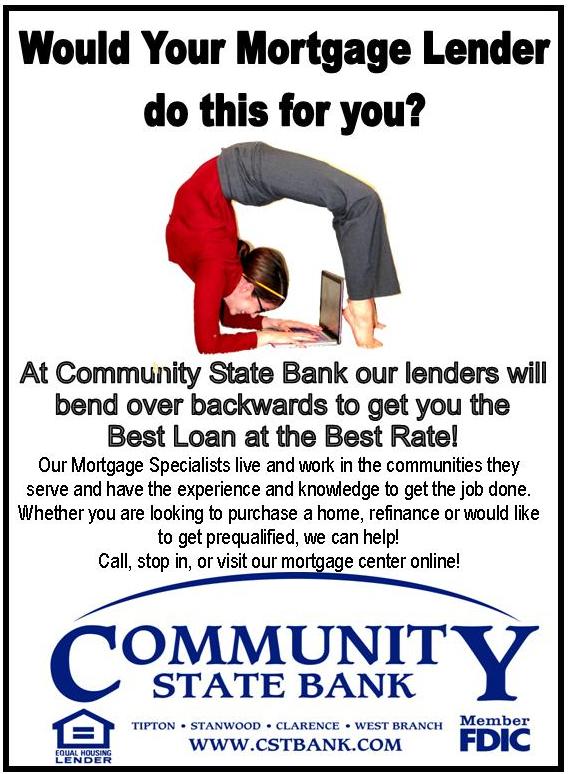 City bids farewell to Mayor Worrell
by Rick DeClue · News · June 25, 2015


Hundreds joined the family and those close to Mark Worrell at the West Branch High School auditorium Saturday to mourn the loss and celebrate the life of the Mayor, who died last Monday.
Teachers will get additional $159K in new contract
by Gregory R. Norfleet · News · June 25, 2015


West Branch Board of Education will give teachers an additional $159,000 in the first year of a two-year contract, an increase of about 3.7 percent over the current contract.
By vote of 4-1, school board changes mind on restrooms
by Gregory R. Norfleet · News · June 25, 2015


A flipped vote on kindergarten restroom work prompted a heated exchange between board members at a special June 10 meeting.
White among school resignations
by Gregory R. Norfleet · News · June 25, 2015


When the West Branch School Board at its June 8 meeting came to the part where they vote on personnel, Board President Kathy Knoop looked under "resignations" and jokingly moved to approve all of them "except Sue."
Casey's collecting for Worrell family
News · June 25, 2015


The day after the June 15 death of 52-year-old West Branch Mayor Mark Worrell, Casey's General Store placed on its counter a collection box to raise money for Worrell's family, according to store manager Anna Powers.
Crestview earns 2nd governor's award
by Gregory R. Norfleet · News · June 25, 2015


Gov. Terry Branstad announced June 18 that Crestview Nursing and Rehab Center of West Branch earned the 2015 Governor's Award for Quality Care in Health Care Facilities.
Quilting for Clinton
by Gregory R. Norfleet · News · June 25, 2015


Supporters of Hillary Clinton for the Democratic Party presidential nomination gathered June 16 for the second of at least three weeks to sew together a quilt with Clinton's logo.
Blood drive set for June 30
News · June 25, 2015


West Branch Lions Club will host a Community Blood Drive 2 to 6:30 p.m. Tuesday, June 30, at West Branch United Methodist Church in the fellowship hall, 203 North Downey St.
"Find Your Prairie" walk June 20
News · June 25, 2015


On Saturday, June 20, a park ranger leads visitors through the reconstructed 81-acre tallgrass prairie at Herbert Hoover National Historic Site.
CALENDAR
News · June 25, 2015