Training for the worst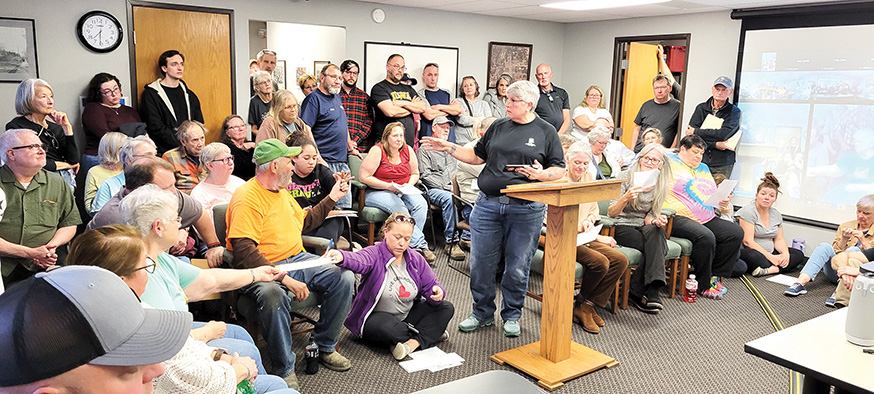 Gregory R. Norfleet/West Branch Times
West Branch Police Chief Mike Horihan poses as an "active shooter" in a training session Friday at West Branch High School. Teachers watched two scenarios that illustrated the difference between trying to hide under tables versus running from the building.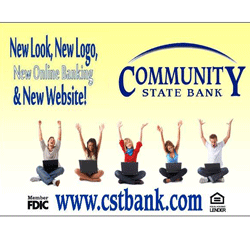 Training teaches: Try to escape
by Gregory R. Norfleet · News · August 22, 2014


When the "active shooter" in a cap, sunglasses and camouflage yanked on the West Branch High School's southeast gymnasium door only to find it locked, he then gained access by the southwest door, entered and began "firing" — throwing foam golf balls — at teachers while they hid underneath tables.
New school Web site: District hopes users find information easier
by Gregory R. Norfleet · News · August 22, 2014


S-O-U- … Umm.
S-O-U-R-A-D-A? That doesn't look quite right.
City OK's $380,000 for new rescue truck
by Rick DeClue · News · August 22, 2014


The City Council on Monday approved spending $380,000 to purchase a new rescue/emergency service truck for the West Branch Fire Department.
Baker's dozen: New teachers at WB schools
News · August 22, 2014


West Branch Community School District welcomed 13 new teachers to the district at orientation on Aug. 13.
Here's a little bit about each of them:
Dog park opening Aug. 28
News · August 22, 2014


The Friends of the Dog Park and the Animal Control Commission will host a grand opening for the newly finished dog park 6 p.m. Thursday, Aug. 28.
Parks charrette Sept. 3 at City Hall
News · August 22, 2014


To continue planning for a future community/recreation center, the Parks & Recreation Commission set a daylong charrette for 8 a.m. to 8 p.m. Wednesday, Sept. 3.
Movie in the park
News · August 22, 2014


The Herbert Hoover National Historic Site will show the movie Yogi Bear in the Village Green 8 p.m. Friday, Aug. 22, as the National Park Service marks its 98th birthday.
Rochester bridge repairs
News · August 22, 2014


Cedar County Secondary Road Department announced Tuesday that 290th Street from Rochester to West Rochester — the bridge over the Cedar River — will close on and off starting 8 a.m. Aug. 26.
Council mulls parks v. streets
by Rick DeClue · News · August 14, 2014


Mayor Mark Worrell told the West Branch City Council last Monday, "I've been asked three times in the last week, 'How can we spend all this money for parks, if we can't fix our streets?'"
1,843 days off in past year
by Gregory R. Norfleet · News · August 14, 2014


Putting full-time and part-time staff together, the nearly 125 employees of West Branch Community School asked for more than 1,843 days off during the 2013-14.