In like a lion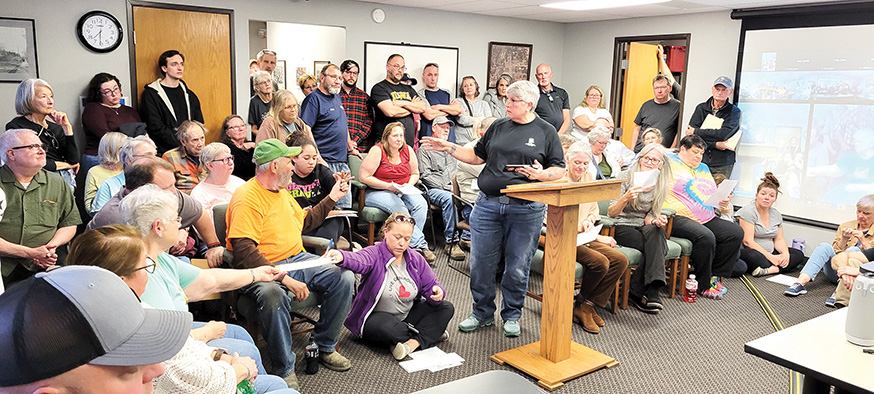 Gregory R. Norfleet/West Branch Times
A lawnmower-sized snow plow makes its way up a sidewalk on North Downey Street Monday morning. Over the weekend, two more snowfalls brought another three to four inches of snow and over the past week, winter weather brought more bitterly cold temperatures, getting down to as much as 11 degrees below zero in the first days of March. West Branch Community Schools announced two more "late starts" on Feb. 25 and Monday, bringing the winter total to seven two-hour delays and five all-day cancellations. According to the calendar, the school's "spring break" begins 11 days after the date of this newspaper. However, weather predictions show temperatures increasing to above-freezing this week.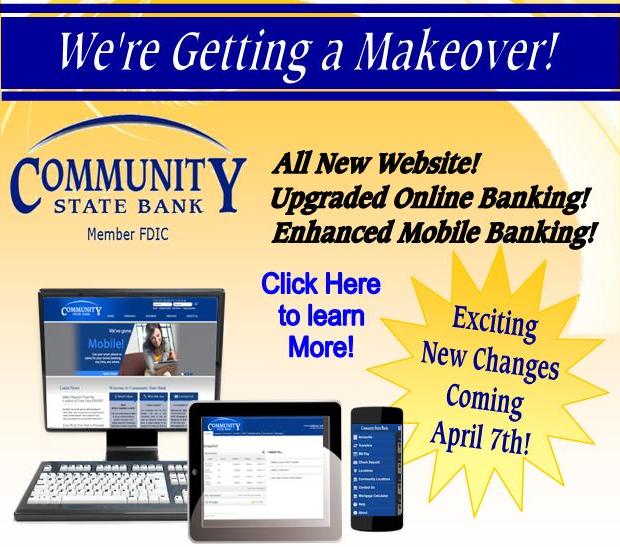 City plans new stormwater fee; Citizens may comment at March 24 meeting
by Rick DeClue · News · March 07, 2014


The city wants to charge property owners a new fee to pay for projects that handle rain and melting snow.
BOE OK's 15-year master plan
by Gregory R. Norfleet · News · March 07, 2014


School leaders stressed that "nothing here is set in stone," but on Feb. 10 accepted the 15-year master facilities plan.
Rookies earn trip to St. Louis; Robotics club qualifies for World Championship
by Gregory R. Norfleet · News · March 07, 2014


Rookie teams rarely make the cut, but West Branch's first-year robotics club over the weekend qualified for the FIRST World Championship in St. Louis in April.
Show Choir places at state
News · March 07, 2014


West Branch High School's Show Choir earned second runner up Saturday at the Central Lee, the equivalent of a state tournament for the fine arts competition.
Verizon plans more powerful tower
by Rick DeClue · News · March 07, 2014


Central States Tower II, LLC, on behalf of Verizon Wireless, wants to fill a gap in West Branch's wireless communication coverage.
'Hoover Dam' featured at Las Vegas convention
News · March 07, 2014


The "Hoover Dam" project — a $121,000 grade stabilization structure built northwest of the city to help alleviate flooding — is being featured in the CONEXPO-CON/AGG Quality of Life Campaign this week, March 4-8, at the Las Vagas Convention Center, according to information from the City of West Branch.
Smith pleads 'not guilty'
by Gregory R. Norfleet · News · March 07, 2014


A Colorado woman accused of abducting her infant nephew from Wisconsin pleaded not guilty on Feb. 26 to federal kidnapping charges.
Blood drive at WBMS
News · March 07, 2014


The West Branch Middle School will be holding their annual blood drive Tuesday, March 11, from 2 to 6 p.m. in the Hoover Elementary gym.
School calendar meeting
News · March 07, 2014


The West Branch Community School District will hold a public hearing for the proposed 2014-2015 school calendar and start date waiver.
Hills Bank donates more than $1,800 to area schools
News · March 07, 2014


The Classroom Cash program from Hills Bank recently donated $226.95 to the Scattergood Friends School and $1,658.17 to the West Branch Community Schools.