Tree toppers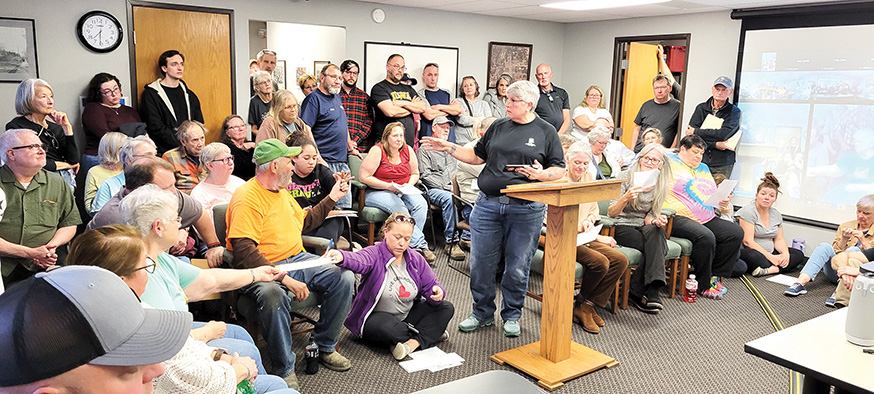 Gregory R. Norfleet/West Branch Times
Early Friday morning, Oasis Electric and Alliant Energy workers hung Christmas lights on the large evergreen tree near the intersection of Parkside Drive and Main Street. Pictured, in the highest bucket, are Tyler Tholen, left, and Marcus Wageman of Oasis Electric; in the second-highest bucket is Mark Malone of Alliant; and in the bottom bucket is Ryan Bennett of Oasis. Oasis owner Dan Haub said it takes about three hours to hang the lights on the tree, which he estimates is 65 to 70 feet tall. Haub said Tholen and Wageman, hoisted up by a crane, had to do the top by themselves because the fully-extended booms on the two other trucks cannot reach the top. He and Marisa Stout laid the blue, red, green, yellow and orange lights out in rows in the frozen grass in Village Green before handing them up.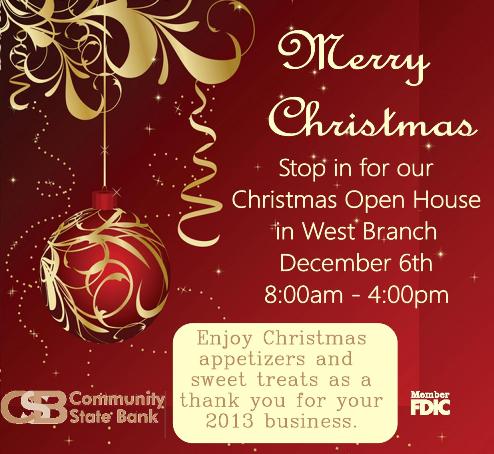 Sheely payout may exceed $20,000

News · December 06, 2013


Though she resigned from teaching at West Branch High School, Colleen Sheely could still earn more than $20,000 if she does not find work before the end of the school year.
Packed house for parks' future
by Rick DeClue · News · December 06, 2013


Enthusiastic city residents packed a joint meeting of the Parks and Recreational Commission and the City Council Monday to share ideas and questions about the future of the city's parks.
Something new ... if 'Past cold enough
by Gregory R. Norfleet · News · December 06, 2013


Do you ever wish for below-freezing temperatures, especially during mostly outdoor activities like Christmas Past?
No?
Perhaps this will change your mind:
Norfleet finalist for Dream Team
News · December 06, 2013


A West Branch woman is among 10 finalists for the Live Healthy Iowa 2014 Dream Team, according to a press release.
Trio won't sell items they don't like
by Gregory R. Norfleet · News · December 06, 2013


A stone cat that serves as a doorstop sits near the front of Marg's Little Red House Antiques & Uniques.
Many, many customers approached the owners — sisters Nicki Brick, Dana Gafeller and Jodi Clemens — asking to buy it.
But it's not for sale.
Free breakfast Saturday
News · December 06, 2013


West Branch Friends Church will host a free Community Breakfast during A Christmas Past, 8:30 to 10:30 a.m. — or until food runs out — Saturday, Dec. 7 at the church.
Stuff, Etc. donates $600 to Hoover Assn.
News · December 06, 2013


Stuff, Etc. in Iowa City, Coralville & Cedar Rapids raised $600 in August to assist the Hoover Presidential Library-Museum, the Herbert Hoover Presidential Library Association has announced.
Birth: Addalyn Jo comes home with Lewis family
News · December 06, 2013


Addalyn Jo Lewis was born Sept. 15, 2013, to parents Chris and Kacie Lewis of West Branch.
Hughes on ICAN board
News · December 06, 2013


Amanda Hughes, a counselor at West Branch High School in West Branch, began her three-year term as one of 14 members of a statewide advisory council on career and college access in Iowa.
Perfect attendance at WBHS
News · December 06, 2013


West Branch High School released its first-quarter perfect attendance list.