| | |
| --- | --- |
| | Friday, May 24, 2013 |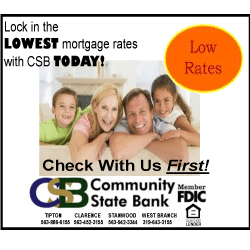 NPS worker found dead at her home

by Gregory R. Norfleet · News · July 20, 2012

West Branch Police found a National Park Service employee dead inside her home Sunday afternoon after people reported not being able to contact her for two days.


Mari L. Mathews, 56, an administrative officer with the NPS, was found in her apartment at 575 North Fourth Street about 4 p.m. July 15 as police conducted a "welfare check" on behalf of those concerned about her.

According to a statement, police do not suspect foul play. Ofc. John K. Hanna stated that Mathews, a 32-year employee of the NPS, lived alone.

An autopsy was conducted Monday by the Cedar County Medical Examiner's Office, and Investigator Connie Knutsen said Mathews' death appears to be from natural causes, however it will take three to four weeks to get back a toxicology report.

"There's nothing suspicious," Knutsen said.

West Branch Fire Department also assisted at the scene, read the police department statement.

A memorial service will be held 10 a.m. Thursday outside the Visitor Center, 110 Parkside Drive.

Hoover National Historic Site Superintendent Pete Swisher said Mathews was the park's chief financial officer, managing the park's budget, and said she will be missed.

Swisher said Mathews was motivated to help make the park accessible and usable for the disabled, and often co-authored special requests that for additional funding toward those ends.

"She was really talented and successful in getting money for (those) projects," he said. "That was Mari's passion."

One of the more prominent projects was a second ramp that leads up to the Hoover gravesite, built with a smaller incline to make it easier for those using wheelchairs or walkers. Swisher said Mathews also helped get funding for the current remodel going on at the Visitors Center which is making the restrooms handicapped-accessible.

The park superintendent said Mathews also was trying to get new technologies added to some of the park's interior and exterior exhibits, adding sound and touch components for those with reduced vision.

Swisher said Tuesday that the park staff "is very appreciative for the kind words, phone calls, e-mails, etc. that have been coming in" since Mathews death.