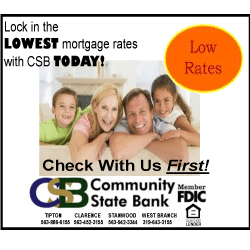 At first, Hoover content with Stanford

by Gregory R. Norfleet · News · August 03, 2012

Many factors went into Herbert Hoover deciding on West Branch for his library-museum, primarily hard work and cooperation on behalf of the residents, according to Hoover researchers.


The Hoover Presidential Library-Museum marks 50 years in West Branch on Aug. 10, 2012.

West Branch, as Hoover's place of birth, already was a viable place for the facility, according to current Director Thomas Schwartz and former Director Tim Walch.

However, Hoover, a member of the first graduating classes of Stanford University, where he earned his mining engineer degree, also had an affinity for the California school. In fact, Stanford started a "War Library" based on many of Hoover's presidential papers tied to international affairs in a effort to study ways to keep or achieve peace. Presidential papers were considered personal documents by common law, Walch said, so Hoover could choose where to place them.

"He took all that back to Stanford," Walch said, and the volume of material began to grow exponentially.

Friends and associates decided to then raise money to build Hoover Tower in the center of campus. It eventually became the home of the Hoover Institution on War, Revolution and Peace.

"There is practical value to studying the past," Walch said. "He wanted to make sure that what he did contributed to making the future better, not burnishing a legacy or looking back on the past. That's different than what presidential libraries do."

Back in West Branch, the Hoover family and friends set their sights on Hoover's birthplace cottage, deciding that since that is where Iowa's first president was born, it should be preserved, Schwartz said.

"And there were urgings from local residents to do more," he said.

Still, the 31st president provided more and more documents to Stanford, like food relief efforts — especially Belgium — before and after his own presidency.

Yet he and university leaders did not always agree on how to run things.

"Hoover had run-ins with the Stanford administration over the leadership of the Hoover Institution," Schwartz said.

In West Branch, after purchasing the Hoover birthplace, residents, led by funeral home director Bill Anderson, helped mark off a historic area around the home and turn it into a park. The Hoover Birthplace Society, led by Floyd Fawcett, refurbished the cottage, added more land and a footbridge, placed the Statue of Isis (a gift from Belgium) and more.

It was Anderson who first suggested a small, roadside museum, Walch said. At first, Hoover was not really interested — he had Hoover Tower — but Anderson persisted.

Meanwhile, President Harry Truman and Hoover became friends after Hoover left office, and Truman invited Hoover to the dedication of his own presidential library.

Schwartz said it was there that Truman suggested Hoover set up his own. Now Hoover was interested.

Truman and his friends helped get a law passed that allowed the creation of presidential libraries on the condition that they were built with private funds, then donated to the federal government, which would then take over maintenance and operation. President Dwight Eisenhower signed the bill in 1955.

Schwartz said that, back then, early presidential libraries and museums "had more of an archival function and more of a research library."

"Their notion of a museum is not the same as our modern notion," he said. "The idea was that the museum was more of a trophy room. Many of the early displays were that — honorary degrees, awards from foreign countries, (etc.)."

Hoover was not sure if he wanted to add a museum to Hoover Tower, since it was already under government control — a control he did not like, Walch said. Still, the prospect of federal funds maintaining it was tempting. Now Anderson's suggestion seemed much more workable.

Hoover agreed to the museum in West Branch — not a library, though. And the effort to raise money began.

Work started in 1959 with a groundbreaking ceremony, and it was during construction that Hoover agreed to send some of his presidential documents there, so the project was expanded, though not very much.

Walch said the first building, which opened in 1962, only had about 7,000 square feet — as much as a large house. It was dedicated to his trophies and awards.

Thousands of people were expected at the grand opening. Interstate 80 was still under construction, but enough of it was finished that the highway department agreed to open it for one day — Aug. 10 — to get the crowds in and out of West Branch, according to an archival story in the West Branch Times.

Truman, of course, was invited, Walch said. And Truman commented that the museum was too small.

Hoover's response, Walch said, was something like: "Yes, but knowing the government, it will grow over time."

It has.

The Hoover Library-Museum has expanded four times over the years. Walch said the first two were simply to give more space to the library and research area. But more public space was added in 1992, when the museum was expanded and bumped it up to 46,000 square feet.

"It's still the smallest Library-Museum, but it is much larger than originally built," Walch said. "And Hoover made the decision in part because he had the interest and support of Bill Anderson, Floyd Fawcett and others (with the Birthplace Society)."

Walch said Hoover "didn't have a grand plan" for a building, but found the greatest amount of support here in West Branch for his Library-Museum.