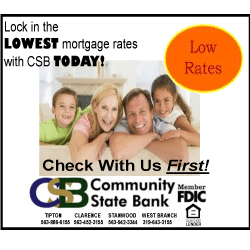 Grads, honors from St. Ambrose

News · July 27, 2012

St. Ambrose University held its Spring Commencement at 1 p.m., Saturday, May 12, at the iWireless Center in Moline, Ill. Among the 708 degrees handed out, West Branchís Shanelle Peden earned her degree in business administration.




Also, St. Ambrose released it deanís list for the 2011-22 year.

Samantha Edwards was named to the fall list, while Shanelle Peden was named to the spring list.

To earn a spot on the deanís list, students must have a 3.5 grade point average or higher on a 4.0 scale, and be enrolled full-time.