| | |
| --- | --- |
| | Thursday, May 23, 2013 |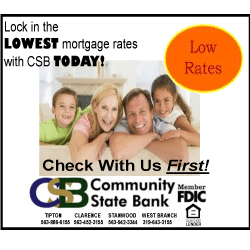 Boyfriend gets probation for hiding WB runaway

News · July 27, 2012

For hiding a West Branch teen runaway, the boyfriend will serve two years of supervised probation and pay $485 in fines and fees.


A Winona (Minn.) County judge on Thursday sentenced Angel Olvera, 22, of Minnesota City, Minn., after he pleaded guilty in May to contributing to the need for protection or services - runaway, a gross misdemeanor.

He had originally also been charged with a felony of depriving another of parental rights - runaway, but that charge was dismissed in the plea deal.

Olvera will serve his supervised probation until July 19, 2014.

He must pay a $400 fine to the Winona (Minn.) County sheriff's department, a $75 criminal surcharge and $10 to the law library, all due by Jan. 15, 2013.

As part of the probation, Olvera is not to have any contact with the victim or her family, and must provide the court with a DNA sample.

Olvera was arrested in March after Brittany Safley-Prigge, then 16, disappeared from West Branch Dec. 12-16 after an argument with her mother.

At the time Safley-Prigge went missing, it was thought she was still in the area. However, law enforcement determined that Olvera, her boyfriend at the time, had picked her up at the Casey's in West Branch and took her to his parents' home in Minnesota, hiding her in his room for five days. Police had searched the house twice, but Safley-Prigge was apparently hiding in a locked room.

West Branch Police, West Branch Fire Department and numerous citizens conducted searches for Safley-Prigge during her disappearance.