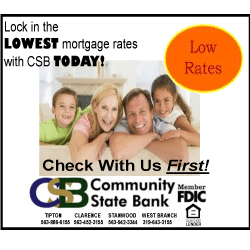 Wedding: Hebl, Steggeman exchange vows

News · July 18, 2012

Dr. Matthew Hebl and Janene Steggeman were married on May 18, 2012, at Boerner Botanical Gardens, Hales Corners, Wisc.


Matt is a 2007 graduate of Iowa State University's College of Veterinary Medicine, Ames, Iowa, and is currently in private practice at Premier Equine Services in Brookfield, Wisc.

Janene is a 2008 graduate of the University of Wisconsin Milwaukee with a masters of business administration degree. She is employed by Neher Electric Supply, Inc. in Milwaukee, Wisc.

They will be at home in Brookfield,Wisc.

Matt is the son of Elmer(Ron) and Sharon Hebl of West Branch, Iowa.

Janene is the daughter of Richard and Karen Steggeman of Brookfield, Wisc. Matt is the grandson of Margaret Hora of West Branch, Iowa. Janene is the granddaughter of June Neher of Brookfield, Wisc.