| | |
| --- | --- |
| | Tuesday, May 21, 2013 |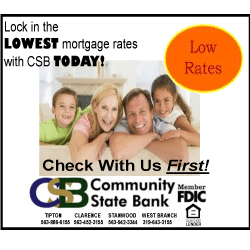 Sanders earns rank of Eagle Scout

News · July 06, 2012

Vaughn Sanders, grandson of Joanne Brookshear of West Branch, was awarded the rank of Eagle Scout by the Boy Scouts of America, the highest award in Boy Scouting.


Vaughn's service project benefitted the VFW Post 10342 in Huachuca City, Ariz. Vaughn directed a group of 25 volunteers over five days to landscape the front yard of VFW Post 10342 by laying a brick path from the sidewalk to the flag pole, edging the front, laying tons of decorative rock and planting cacti, from a design he created and planned.

Vaughn Sanders is a member of Troop 431 sponsored by VFW Post 10342.

Vaughn also is the son of Curt Sanders of West Liberty and Kelly Sanders of Sierra Vista, AZ, and the grandson of Maureen Sanders of West Liberty.

In order to achieve the rank of Eagle Scout a boy must demonstrate citizenship and caring for his community and others, leadership qualities, and outdoor skills that show self-sufficiency and ability to overcome obstacles.

He must also earn at least 21 merit badges, have held troop leadership positions during his scout tenure, carry out a service project to benefit the community and more.