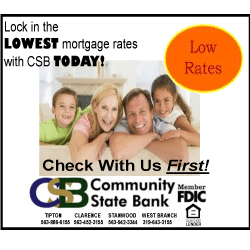 Births: Alyvia, Brycen come home to Vikels

News · July 06, 2012

Tori Vikel is very proud to announce the births of her sister and brother, Alyvia Mae and Brycen Joseph Walter, born June 2, 2012.


Alyvia Mae weighed 6 pounds, 12 1/2 ounces and measured 20 inches long.

Brycen Joseph Walter weighed 6 pounds, 15 1/2 ounces and measured 20 1/2 inches long.

Their parents are Earl Jr. and Jessica Vikel of West Branch.

Grandparents are Janet Vikel and the late Earl Vikel Sr. of West Branch, and Tina O'Quinn and the late Walter "Gator" O'Quinn of Rochester.

Great-grandparents are Vera Wilson of West Branch and Adrienne Zimmerman of Fairfax, Iowa.