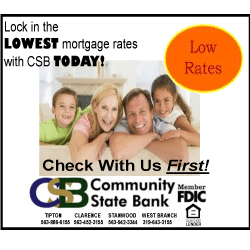 Gretchen M. Smith, 92, Solon

Obituaries · June 22, 2012


Gretchen M. Smith, 92, of Solon, died Thursday, June 14, 2012, at the Solon Care Center.

Funeral services were Monday, June 18, 2012, at the Solon United Methodist Church, where a reception followed the services prior to the graveside service at the West Liberty Cemetery. Visitation was Sunday at the church.

In lieu of flowers, memorial donations can be made in Gretchen's memory to the Solon United Methodist Church, the Solon Retirement Village Foundation, or to the charity of your choice. Online condolences may be sent for her family through the web at www.gayandciha.com.

Gretchen Marie Arnold was born Oct. 16, 1919, in Muscatine County, the daughter of William and Margaret (Slosser) Arnold. She graduated from Atalissa High School in 1937. Gretchen Arnold and Verle Smith were married May 4, 1938, in Atalissa, Iowa. They farmed in the West Liberty area, and in 1948 they bought a farm four miles east of Solon. Verle passed away in 1968, and Gretchen continued the farm operation until 1999, when she moved to Terrace Lane Glen Retirement Condos in Solon. She lived there for 10 years, and has been in the Solon Care Center since 2009.

Gretchen was an active member of the Solon United Methodist Church, involved in many aspects of the church including Methodist Women's group, singing many years in the church choir, and had served many of the football dinners for years. She was a member of the Solon Study Club, and had served 10 years on the Solon Care Center board. Gretchen followed her daughters' activities in basketball and band. She was an Iowa Hawkeyes fan, enjoying watching basketball and football games. Gretchen enjoyed many bus tours around the United States and Canada. In her later years, she started quilting with the ecumenical church group. She always had a garden and spent many hours putting food away to feed her family, and never wanted to see anything go to waste. Gretchen was a wonderful cook, made the best chocolate chip cookies and custard pies, and nobody ever went hungry at her house.

Gretchen is survived by four daughters, Gloria (Jim) Bulechek of Solon, Mary (Ron) Johnson of Dubuque, Verlee (Arnie) Lauderbaugh of Solon, and Linda (Doug) Meyer of Urbandale; nine grandchildren: Mark (Wendy) Bulechek of Solon, Jennifer Lowe of Iowa City, John (Kapra) Hefley of Iowa City, Jill (Joshua) Beaudry of Chicago, Angela (Michael) Duster of Johnston, Todd Lauderbaugh of Denison, Darci Lauderbaugh of Solon, Sara Meyer of Johnston, and Amy Meyer of Urbandale; 10 great-grandchildren, Kameron and Tim Bulechek of Solon, Allison and Megan Payne, Sophie and Colton Lowe, Kyle and Kayla Hefley of Iowa City, and William and Adelyn Duster of Johnston.

Her family was very important to her!

Preceeding her in death were husband Verle; infant son Martin, who died at childbirth; and siblings George Arnold, Delbert Arnold, Virgil Arnold, and Margaret Essex.

Gay & Ciha Funeral and Cremation Service is caring for Gretchen's family and her services.